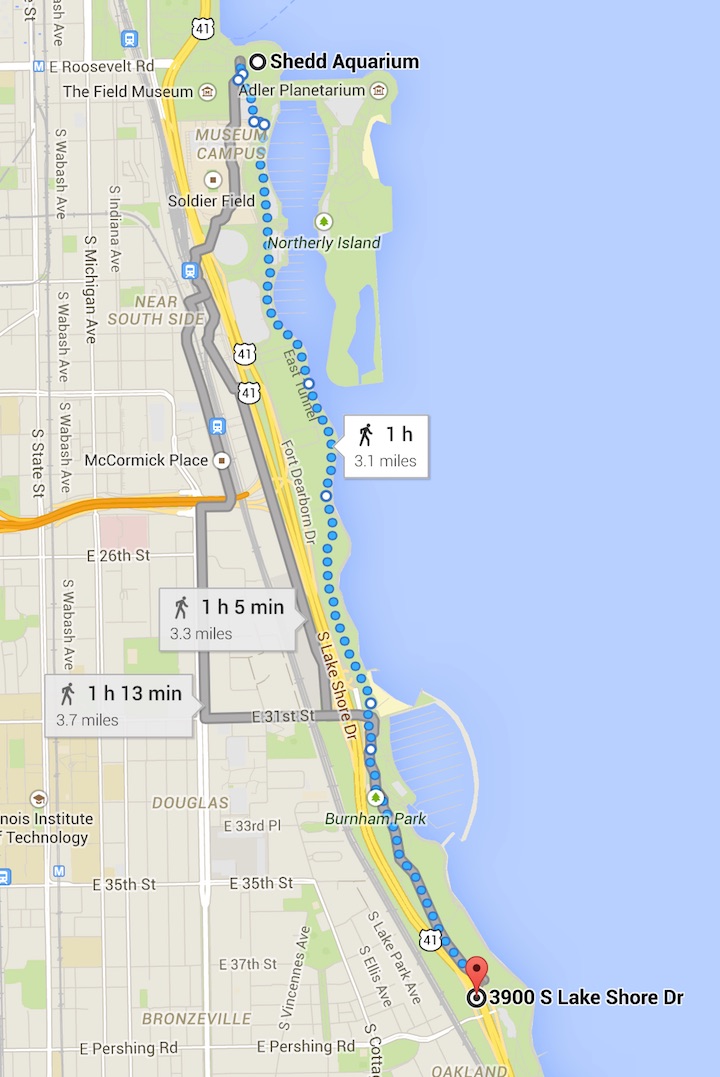 Route (blue dots) for the 1st practice hike.
The first practice hike for the Lincoln Trail will begin at 8:00am on Saturday, March 28, 2015. We will meet in the parking lot at 39th and Lake Shore Drive.
We will follow the same path as last year's first hike:
Start: 39th Street & Lake Shore Drive
Turnaround: Shedd Acquarium
End: 39th Street & Lake Shore Drive
Round-trip distance = 6.2 miles.
Estimated Completion time: 11am, depending on the slowest hiker.
Please arrive before 8am. We will spend ten minutes stretching, and we will hit the trail immediately after that.
What to Bring: Be Prepared
What should Scouts bring for the hike? As always, remember the Scout Motto: Be Prepared. For the short practice hikes, be sure to bring:
Water.
Energy bars.
Hiking boots.
Wool socks.
Rain poncho.
See you on Saturday!